Emergency Management

Mission Statement
The Office of Emergency Management (OEM) is responsible for the overall emergency preparedness programs of the City of Live Oak. The emergency management plan is designed as an all hazards plan that covers all natural and man-made hazards, and includes terrorism and weapons of mass destruction.
Emergency Management Contact Information:
Mayor Mary M. Dennis - Director
(210) 653-9140
Rafael Luna - Emergency Management Liaison
(210) 653-9140 ext 2379
rluna@liveoaktx.net
Bexar County Office Of Emergency Management
Michael Morlan - Deputy Chief Of Emergency Management
(210) 335-0300
(201) 206-8760
BCOEM@Bexar.org
Live Oak Non-Emergency Dispatch Center
(210) 653-0033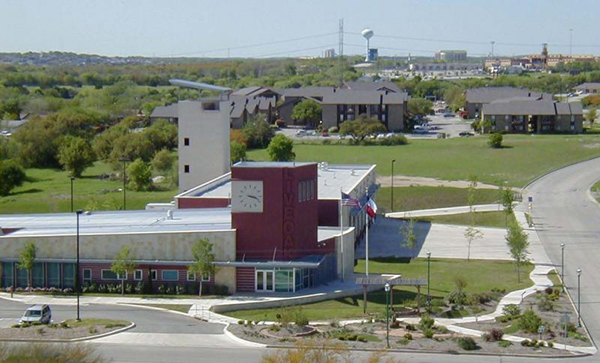 The Office of Emergency Management is located within the Fire Department facilities at:
8001 Shin Oak Drive
Live Oak, Texas 78233
---
National Preparedness is September each year.
2022 National Preparedness theme was
"A Lasting Legacy"
The Life you've built is worth protecting. Prepare for disasters to create a lasting legacy for you and your family.
---
What disasters might affect Live Oak?
The following statistics illustrate why emergency preparedness is so important:
Texas ranks #1 in the nation for tornado occurrences.
Texas ranks #1 in the nation for flash flooding occurrences.
Texas leads the nation in railroad accidents.
Texas has more hazardous materials transported over our highways than any other state.
Texas ranks #2 in the nation for hurricane occurrences.
Texas has over 250,000 miles of underground pipelines carrying various products, many of which are hazardous.
Texas experiences persistent droughts every few years.
Wildfires claim thousands of acres of vegetation every year.
How can you be prepared for an emergency?
The key to surviving a major disaster or emergency is to be prepared. Unfortunately, most disasters occur without warning and leaving very little reaction time. It is critical that every citizen and business owner develops a Disaster Plan and knows how to help protect their family and property from a potential disaster.
We encourage everyone to review the material contained within this web site to learn more about emergency preparedness. Links to several other emergency preparedness websites are offered on the Agency Links webpage located in the menu at left.
In addition, the OEM Coordinator is available to discuss your concerns and help develop your emergency plans. Many brochures and planning checklists, on an assortment of emergency topics, are available by visiting the OEM office. Coloring books are also available to help teach children how to safely react in the event of an emergency.
The OEM Coordinator is also available to present programs to any group of citizens or businesses regarding preparedness. The Coordinator can also assist with arranging other programs such as crime prevention and fire prevention.
Important Links: