Fire Department
Live Oak Fire Department is focused on "READINESS". When residents, business occupants or visitors call for the fire department, it usually means somebody's day is not going as planned. We are working hard to anticipate the types of things that might overwhelm normalcy and put in place Equipment, Training and Manpower to respond and rectify the situation as quickly as possible.
---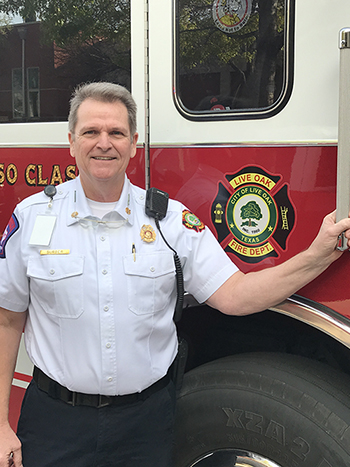 A message from Fire Chief Linc Surber:
We are working to establish and strengthen relationships with partner agencies that bring specialized equipment, training and resources into our response solution options. We embrace the "Pit Crew" mentality, where multiple technical operations are being carried out simultaneously to lessen property damage and maintain the highest possible quality of life for those involved in these events.
Today's emphasis on residential smoke detectors, business and commercial residential inspections and modern building code enforcement help keep structure fires and loss of life to a minimum.
Please click on Community Assistance tab below for information on Smoke Detectors.
Thanks for checking out our web pages.
Linc Surber, Fire Chief
---