HB 1378: Debt Obligation Reporting under Local Government Code Section 140.008
The 84th Legislature passed HB 1378 to increase the transparency of local government debt. Under Local Government Code § 140.008, political subdivisions, including counties, cities, school districts, junior college districts, special purpose districts, and other subdivisions of state government must annually compile their debt obligation data from the preceding fiscal year.
HB 1378 Debt Report, 2018 Fiscal Year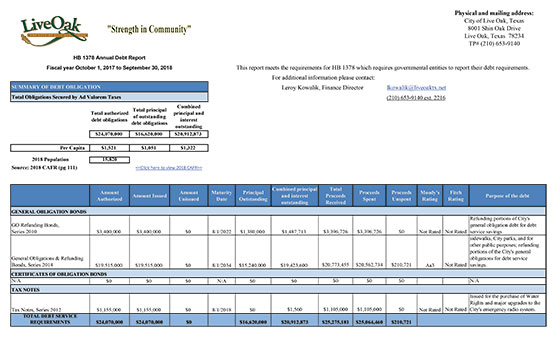 ---
HB 1378 Debt Obligation 2017
Click the image or button below to download a PDF version of this document.