Fire Department Equipment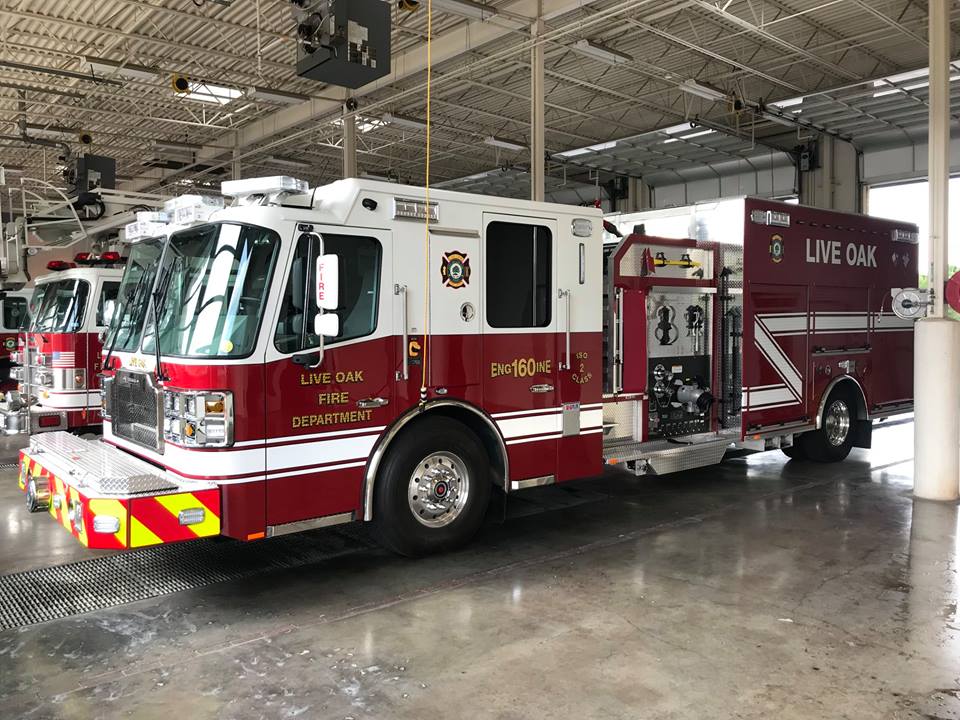 Engine 160
Engine 160 operates as the first out engine to all fire related incidents in the City of Live Oak. Engine 160 is a 2018 Ferrara Rescue Pumper, placed on a custom chassis. Engine 160 has a 750 gallon capacity water tank, and a pump capable of flowing 1,500 gallons per minute. Engine 160 carries over 1,000 feet of supply line, 700 feet of pre-connected attack line, and 150 feet of attack line for high rise buildings. Engine 160 also has a Class A foam system, including a 30 gallon foam tank. Engine 160 is outfitted with top-notch equipment for vehicle extrication, hazmat situations, and rope rescue.
---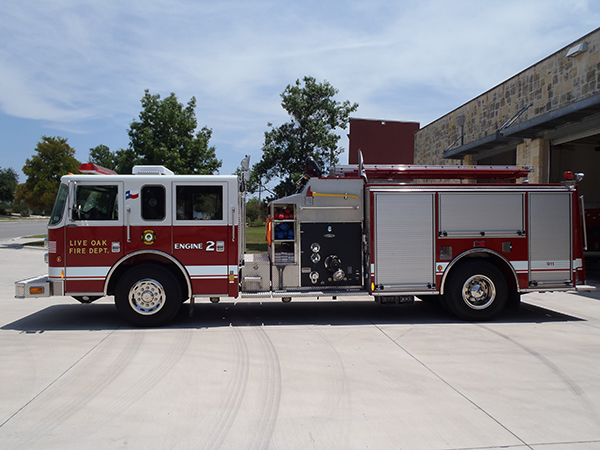 Engine 160C
Engine 160C is a 2002 Pierce Sabre. Engine 160C has a 500 gallon capacity water tank, and a pump capable of flowing 1,250 gallons per minute. 160C is equipped with a cardiac monitor and medical equipment, as it is the first unit to respond to medical calls in the city. 160C will also be the second in unit to respond to fire related incidents in the city. 160C is outfitted with equipment needed for extrication, as well as all necessary fire related tools and equipment.
---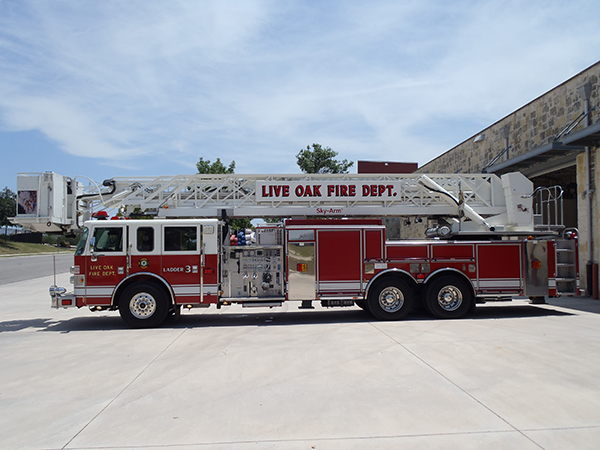 Ladder 160
2003 Pierce Dash quint constructed on a custom chassis. Features of Ladder 3 include a 2000 gallon per minute pump and 100 foot Sky Arm ladder with a platform and is capable of articulating (rotating) 20 feet. It is designed to lay a single five (5) inch supply line from the fire hydrant to the scene of the fire while carrying a crew of five (5) firefighters. Ladder 3 is designed to perform emergency rescue from multi-floor occupancies and can be used to control fires which require large flow appliances.
---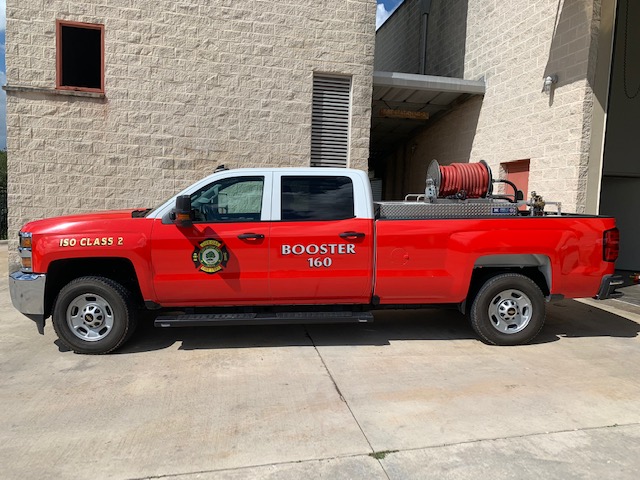 Booster 160
Booster 160 is a 2016 Chevrolet 2500 HD with a skid unit mounted in the bed. The skid unit is comprised of a 200 gallon capacity water tank and a Honda water pump. Booster 160 is used to fight grass fires in the city. Booster 160 can also be utilized to access places that a normal pumper might not be able access, where fire suppression is needed.
---
Command 160
Command 160 is a 2012 Ford F-350 outfitted with a Frazer Recue Body. Command 160 is utilized by the shift officer as a Command unit. Equipment needed to set up a command post at an incident, such as an accountability board and laptop with firefighter tracking technology, is located on this unit. Command 160 also carries other tools and equipment to supplement fire ground operations.
---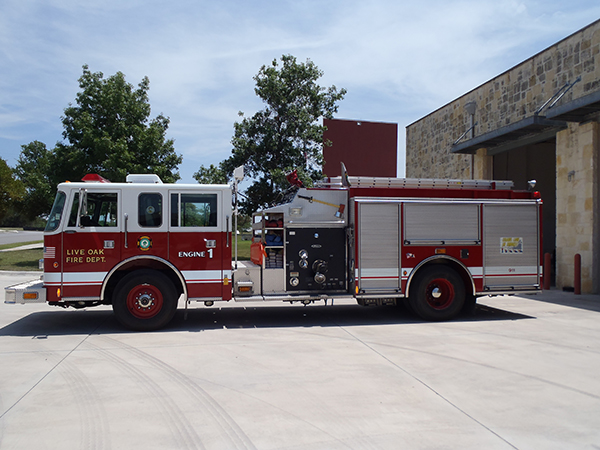 Engine 160B
Engine 160B is a 1998 Pierce Sabre. This unit operates as a reserve engine, responding to other cities as a mutual aid unit. Engine 160B has a 500 gallon capacity water tank, and a pump capable of flowing 1,500 gallons per minute. Engine 160B is equipped with all the essential tools and equipment needed for firefighting operations.