Criminal Investigation Division

The Criminal Investigations Division (CID) is part of the Support Operations Bureau. The Division is staffed with Detective Sergeants and Corporals. The detectives normally transfer into the division after gaining years of law enforcement experience working the patrol division. The Investigations Division is broken down into three crime categories: Crimes Against Persons, Property Crimes and Narcotics. CID detectives work closely with surrounding agencies to recover stolen property, apprehend offenders and investigate narcotic activity, as criminal activity may begin in one jurisdiction and extend to others.
The Live Oak Police Department Criminal Investigations Division (CID) is commanded by Assistant Chief Gary Hopper. CID detectives are tasked with investigating all forms of criminal offenses that occur within the incorporated City Limits of Live Oak.
After the Patrol Division completes initial investigations of crimes, cases are forwarded to the Criminal Investigation Department (CID). The CID supervisor reviews each report to determine if there are viable leads. If not, the case is closed.
If viable leads are found, the case is assigned to an investigator, who will list the case as one of the following:
Active: If the case has viable leads, such as a witness or physical evidence they are forwarded to an investigator. Active investigations can take anywhere from a few days to several years. Once an investigation is completed and there is probable cause to establish an identified suspect has committed a crime, the results of the investigation are filed with the Bexar County District Attorney's Office for charges and dispositions.
Unfounded: The incident reported was determined, after the investigation, as not involving a violation of the law.
Suspended: The investigation has stopped, because all investigative leads have been exhausted and there is not enough evidence to file a case.
---
Property Crimes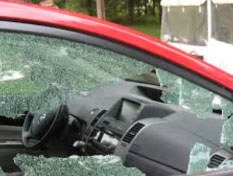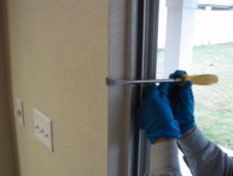 Found Property
The detectives are charged with the responsibility of maintaining the chain of evidence in criminal cases reported to the department, as well as the safekeeping of property and evidence.
If you have information related to found or recovered property, you can call or e-mail one of the ID officers for additional assistance. If your call is in reference to specific evidence related to a crime you reported, please direct inquiries to the detective assigned to the case. The ID officer will release property to the rightful owner by appointment only.
Property Return
Property is returned by appointment only. To make arrangements to pick up property, please contact Joe Ortega at 210-945-1720.
---
Narcotics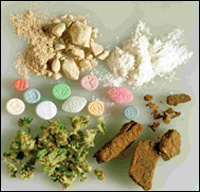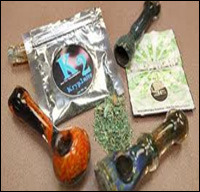 Found Property
Narcotics investigation is a branch of the Criminal Investigative Division. The detective assigned to narcotics investigates illegal narcotics activity in Live Oak.