The City of Live Oak Park Hours, 5:00 a.m. to 10:00 p.m.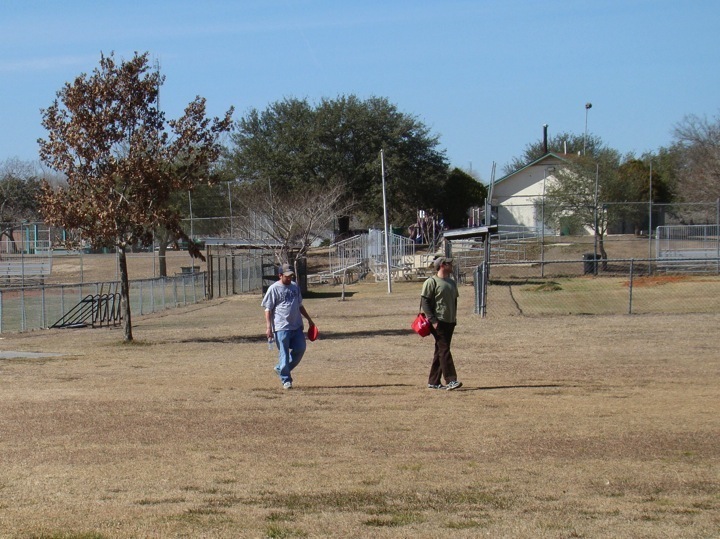 Municipal Swimming Pool Maintenance
Clean and maintain public rest room facilities, pavilions, and Clubhouse.
Landscape and Grounds maintenance for more than 100 acres of park land
Maintain playground equipment and athletic fields
Wildlife Management
Maintain Walking Trails
The Live Oak Parks Maintenance Division of Public Works is made up of one supervisor, a crew of five equipment operators and maintenance workers, and a private janitorial worker. This team is responsible for the oversight and maintenance of more than 100 acres of park land that includes the Main City Park, Woodcrest Park, city swimming pool, clubhouse and adjacent recreation areas. The work consist of traditional landscape, buildings and grounds maintenance to maintain all park amenities including: four baseball fields, a football field, a skate park, two-18 hole disc golf courses, a municipal swimming pool, over 10 miles of walking trails, and a 30 Acre lake. They work closely with Texas Parks and Wildlife, The Forestry Service and San Antonio River Authority to continue to offer a park system that is unparalleled to any in this region.
This team is the backbone to nearly all city events including: the Easter Egg Scramble, Memorial Day Parade, Junior Fishing, Movie in the Park, Halloween Family Night, Christmas in the Park and the city festival Shindig on Shin Oak! This department helps coordinate all youth sports, civic groups, school groups and others that use the park.